We offer endless expedition opportunities for those seeking awe, adrenaline, and excitement (and maybe a little bit of crazy). unique EXPERIENCES, for everyone.
Using our experience in extreme environments, we can lead trips anywhere in the world. We have extensive knowledge of landscapes, the easiest and most direct routes, and who to talk to to make your volcano tour as safe and efficient as possible. While we operate on multiple volcanoes all over the world, our main areas of interest are in Vanuatu and central Africa.
Marum Volcano is based on Ambrym Island, a volcanic island in the Pacific Ocean. Behind all the rain and cloud surrounding the volcano is one of the most amazing and under-appreciated wonders of the world.
A lava lake 65 meters across, lies down the bottom of a four hundred meter plummet where few have ever set foot. The volcano is often completely shrouded by cloud, but when Marum wants to be seen, nothing can compare to the view. The size of the crater will never cease to amaze anyone as the rear face extends far into the sky.
Also located on the island of Ambrym, Vanuatu, Benbow it the sister volcano to Marum. It offers an equally impressive lava lake with surges of molten rock up to 40 meters high.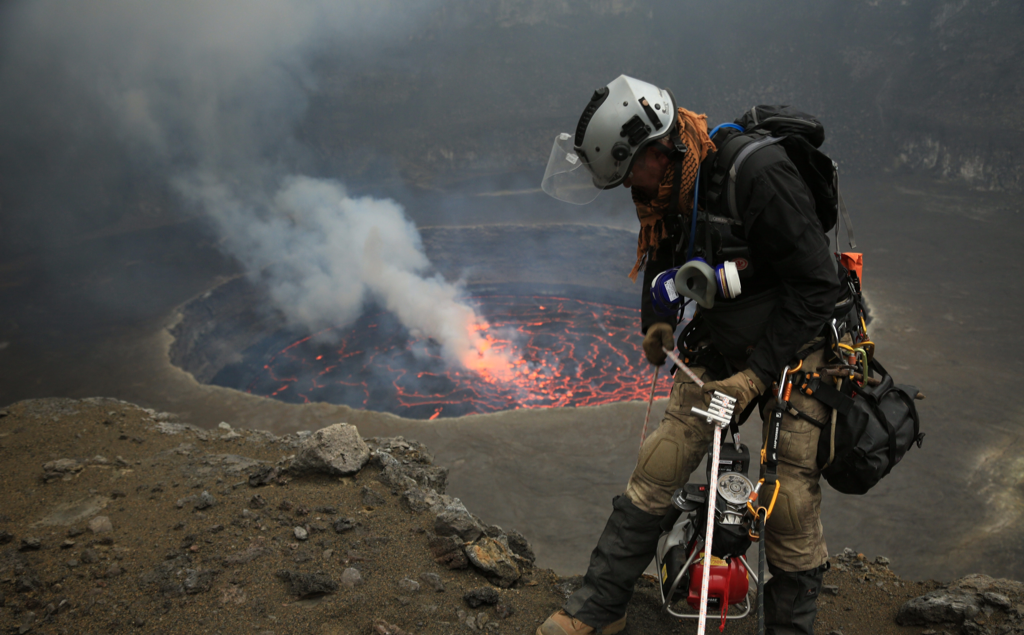 Nyiragongo is located in the Democratic Republic of Congo, Africa. It is the largest lava lake on the planet and rewards the people who venture with the spectacle of a 1.2 km wide crater and a body of lava 100 meters across.
Huts are provided on the summit and we even provide the option of sleeping 300 meters inside the active volcano. Giving the chance to follow famous explorers and to observe the lava lake at night as its crust moves like tectonic plates.
Erta Ale is a shield volcano located in the Afar region of northeastern Ethiopia. We lead expeditions here that do not require any climbing, but we can over a small decent onto a lower ledge closer to the lava lake.
We can guide you round this bizarre landscape, share our knowledge of volcanoes and offer you a fantastic trip to the heart of the East African Rift, either with us or our partners, Red Jackal.